Teaching Reading with Words in Color - A Scientific Study of the Problems of Reading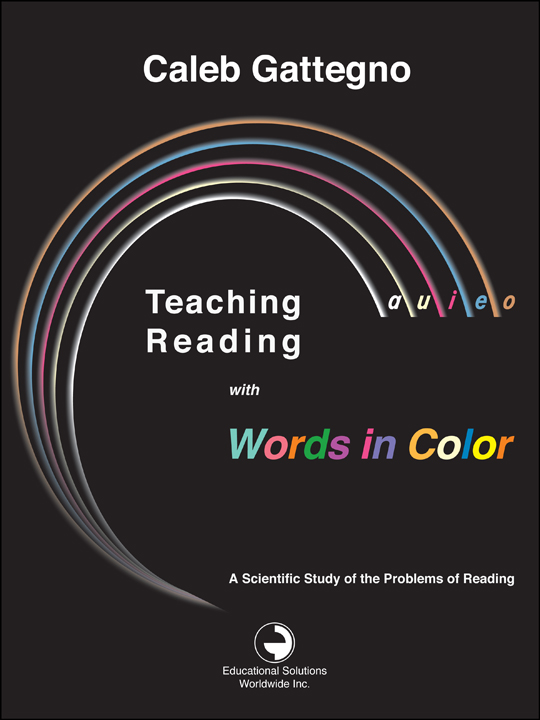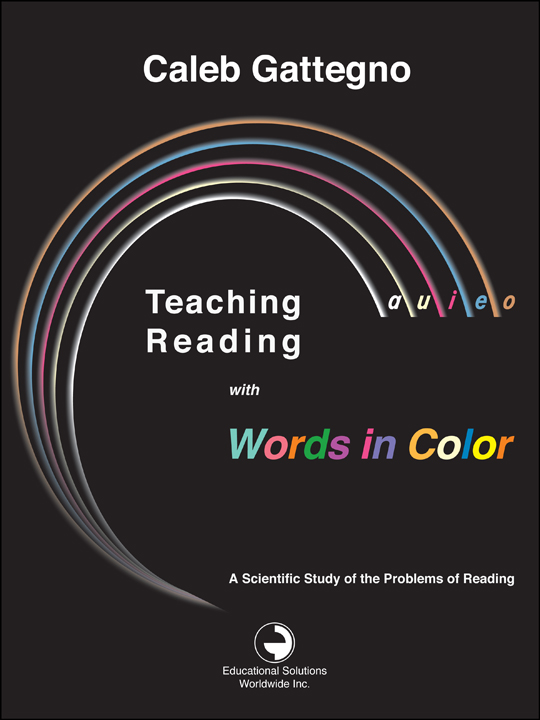 Teaching Reading with Words in Color - A Scientific Study of the Problems of Reading
In this reprinted edition of Caleb Gattegno's 1967 book Teaching Reading with Words in Color, teachers are guided through the science and practicalities of using this revolutionary literacy approach. From using a pointer to tap on the charts to studying structures with the use of grammar cards and other materials, Gattegno paints the picture of a well-rounded Words in Color classroom. Although the materials have been updated over the years, this guide still speaks to the heart of this learning-centered approach to teaching reading, writing, and spelling.
Title: Teaching Reading with Words in Color - A Scientific Study of the Problems of Reading
Author: Caleb Gattegno
Second Edition (249 Pages)
ISBN 978-0-87825-258-9
Copyright © 1967–2011
Educational Solutions Worldwide Inc.
To view contents of this book, click below.
If you like it, please tell a friend.
If you want it, why not buy it.
If you have any questions, we'd love to hear from you