The Silent Way – Short Passages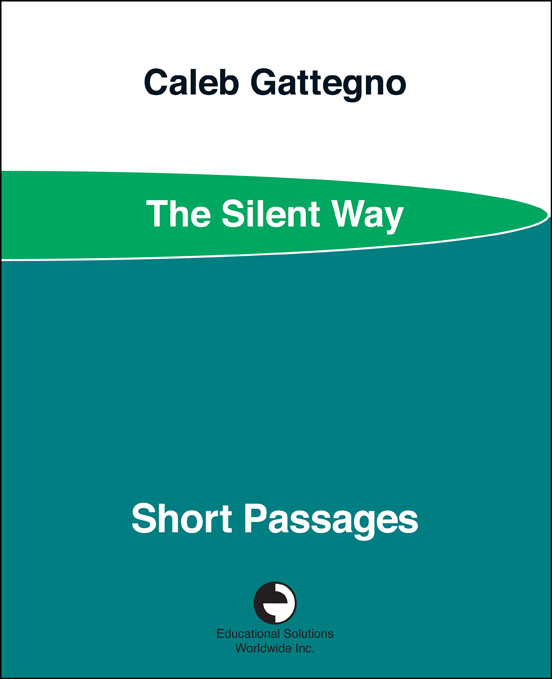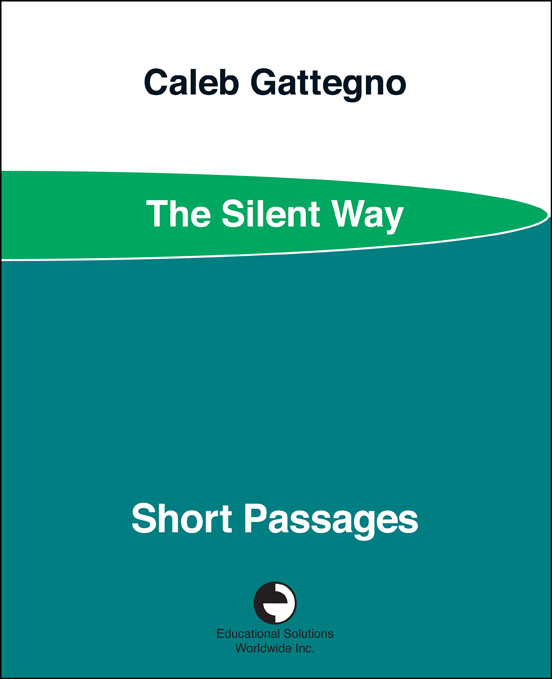 The Silent Way – Short Passages
Short Passages offers Silent Way students learning English little slices of life. These easy to relate to situations, such as a visit to the doctor or feeling upset with a friend, prompt students to discuss their own experiences and to elaborate on the ones read about. After completing Short Passages, students will have gained confidence in continuous reading, and will be prepared to explore longer texts.
Title: The Silent Way – Short Passages
Author: Caleb Gattegno
Second Edition (133 Pages)
ISBN: 978-0-87825-222-0
Copyright © 1968-2010
To view contents of this book, click below.
If you like it, please tell a friend.
If you want it, why not buy it.
If you have any questions, we'd love to hear from you